The holiday season is fast approaching! Are you now buying your family and friends gifts? Planning the meals to prepare? List everything to make sure that nothing would be missed. We at Dentistry of East Sacramento also remind you to include a dental visit before the holiday starts!
Holidays are notorious for traditional food and drinks that can be unhealthy for the teeth, and other oral structures due to its high sugar content. Many people love sugary treats, however, so does the harmful bacterias that reside in the mouth. When bacteria feed on the sugar particles left after eating, it is more likely to produce acids that can wear down the enamel little by little.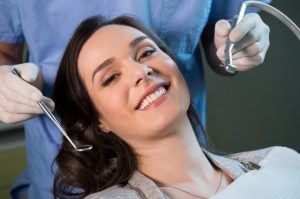 Did you Know? An average person can consume around 30 kg of sugar every year! During festivities, the regular consumption of sweets increases since people love to eat more than they usually do. This is only one reason why dentists recommend patients to be extra mindful of their dental state during the holidays. Here are things patients should remember to have a merry season while taking care of their oral health and wellness.
When traveling, make sure to pack dental essentials like a travel-sized toothbrush, toothpaste, floss, and mouthwash.

It is best to be prepared. Pack over the counter painkillers and gauze to deal with minor dental issues that may accidentally occur.

One practice that is essential to keep oral health in great shape is to brush twice, floss at least once, and rinse regularly. It is an effective countermeasure to the excessive consumption of substances that can be harmful to oral health.

Include a selection of raw, crunchy vegetables like carrots, red pepper, cucumber, and celery. Not only are these healthy and good for the body, but its crisp texture is also good for the teeth. When chewed on, it also acts as an abrasive that removes any buildups on the enamel. It also stimulates the production of saliva that is essential in washing away particles left in the mouth.

Enjoy eating cheese since it can be the mouth's best friend! As a dairy product, it has a calcium content that can strengthen the teeth. It also increases the pH level of the mouth to neutralize harmful acids that can lead to cavities.

The most important part of oral health care, schedule a dental appointment at Dentistry of East Sacramento. We can perform professional cleaning, full examination, digital x-rays, and oral cancer screening during your visit. It is to ensure that there will be no problem that can keep our patients from enjoying this joyful season.
Feel confident and healthy with your teeth even during festivities! Dentistry of East Sacramento is happy to be of service to our patients for all their dental care needs including Regular Checkups in Sacramento, CA.